About us
Breaking the Silence and Moving Towards to Raise the Voice for Gender Equality!
Welcome to Blind Women Association Nepal!
Blind Women Association Nepal (BWAN) is a non-political and nonprofit social organization led by blind and visually impaired women. Working as a self-help group, the organization aims to engage in holistic development and empowerment of women with disabilities in general and Blind and Visually Impaired girls and women in particular, by creating equal access to justice, education, employment, and social activities that would eventually lead to their fuller inclusions in all spectrums of social, economic, and political development. The organization is determined to minimize and, eradicate all the possible mental and physical harassment/ mistreatment and violence against all blind and visually impaired girls and women with disabilities.
BWAN has been working in promoting rights and empowerment of Blind and visually impaired women. BWAN has been engaged as a strong wing of Nepal Association of the Blind (NAB) since 1998 and registered officially in 2011 with the objectives of protecting and promoting rights and interests of Blind and Visually Impaired Women in Nepal. The executive board of association consists of 11 members elected by the general assembly held in every 3 years.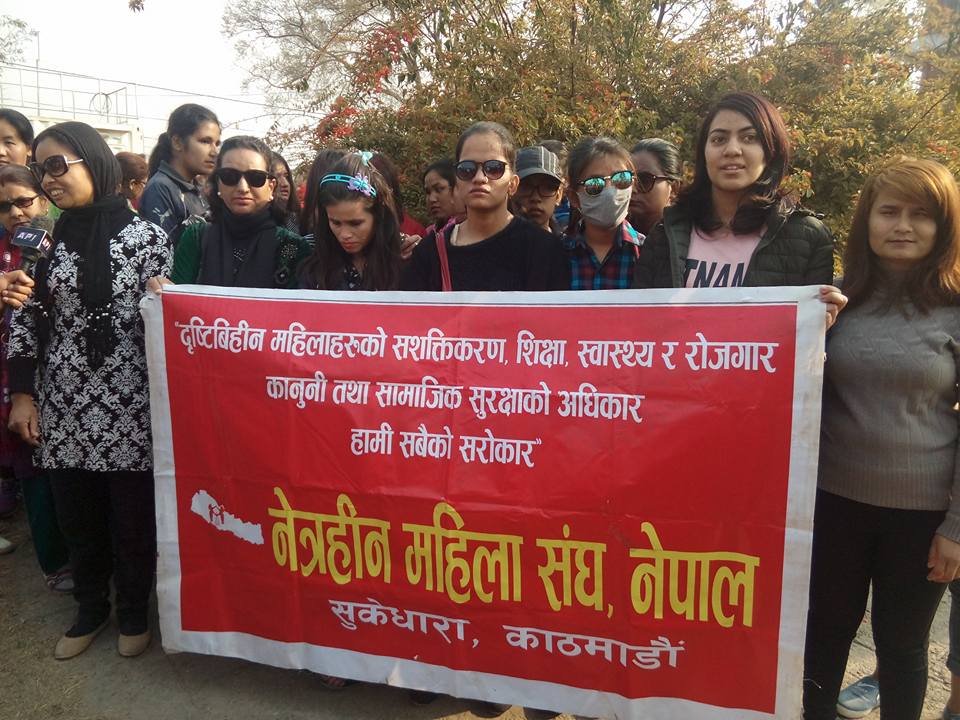 We also intend to expand our influence in different districts by forming groups of Blind and Visually Impaired women. Such women's groups have already existed in the following districts:
Ilam
Jhapa
Morang
Chitwan
Rupandehi
Kaski
Dadeldhura
Lalitpur
Kathmandu
Surkhet
With the belief that women are only disabled as long as people surrounding them believe so, we are tirelessly working to improve the real abilities of women with disabilities!l